PARC DELS TALLS
The Parc dels Talls is located, 30 min drive from Masia Piu, in the municipality of Vilobí del Penedès, located within the Alt Penedès region. It is an area with specific environmental characteristics and consists of four small lakes, traditionally called "pelagics", each with particular characteristics.In the Parc dels Talls you can also enjoy the excellent combination of nature and culture, which is, without a doubt, a unique and enriching experience. During the summer, when we all like to drink fresh, the dry "pelagic" becomes an extraordinary auditorium that hosts cycles of jazz and other types of live music, as well as poetry recitals.
Visiting the Parc dels Talls is basically enjoying nature first hand. You can walk, walk, run or bike, along the different routes proposed. If you are a lover of geology, biology or history, you will also have the opportunity to discover in depth this beautiful place thanks to a guided tour by a specialist. In addition, there is a picnic area.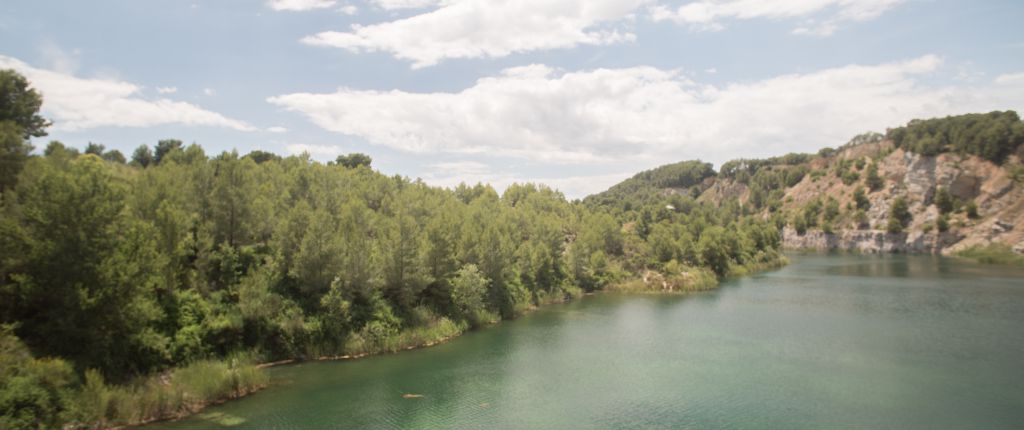 Worth a longer visit. Unwine and unplug at this beautiful setting, bring a book and suncream. If you like to have a lunch box from Masia Piu's kitchen please request. We can provide you with the best food experience. And ofcourse a bottle of wine from our vineyards.