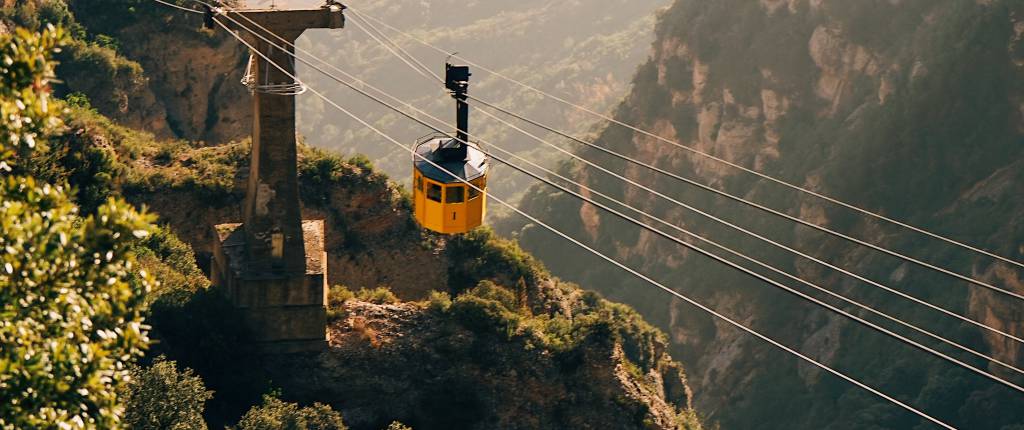 MONTSERRAT BARCELONA
The most visited monument in the Barcelona sorroundings is the Montserrat monastery, with more than 2.5 million tourists a year.
If you have not visited this sanctuary yet, when you arrive there at the spectacular natural park, it will be easy to understand the reason for this large number of visits.
Montserrat is the most important and significant mountain in Catalonia. It is a 40-minute drive from Masia Piu and it's located between Anoia, Bajo Llobregat and Bages counties. On this mountain is the Benedictine sanctuary and the Montserrat monastery, dedicated to the eponymous virgin.
The image of the Virgin was found in the Holy Cave, and according to legend, Montserrat is a sacred mountain. In addition to the monastery, the mountain has a series of small churches and hermitages, some abandoned, such as Santa Cecilia, Sant Benet, Sant Joan or Sant Jeroni.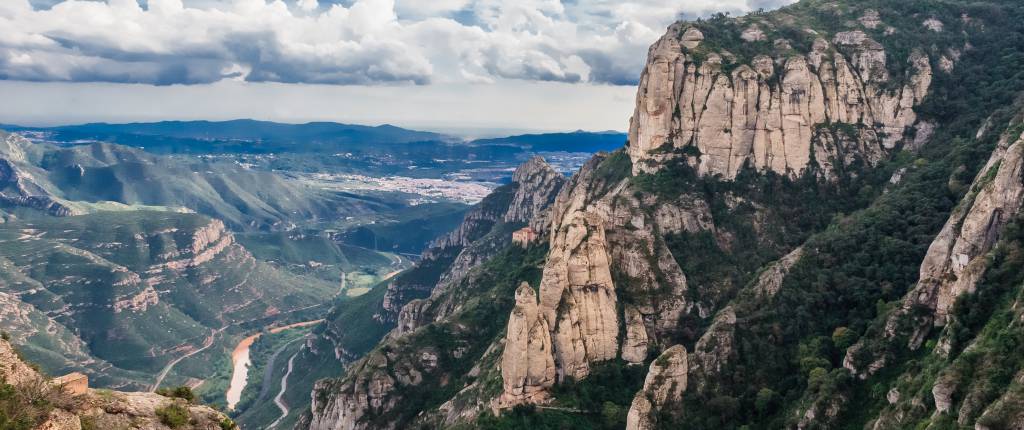 The Virgin, popularly known as "la Moreneta" for its dark color, is a Romanesque wood carving dating from the end of the 12th century. Its color is the result of the transformation of the varnish over time. The feast of the Virgin of Montserrat is celebrated on April 27.
The Virgin is the patron saint of Catalonia.