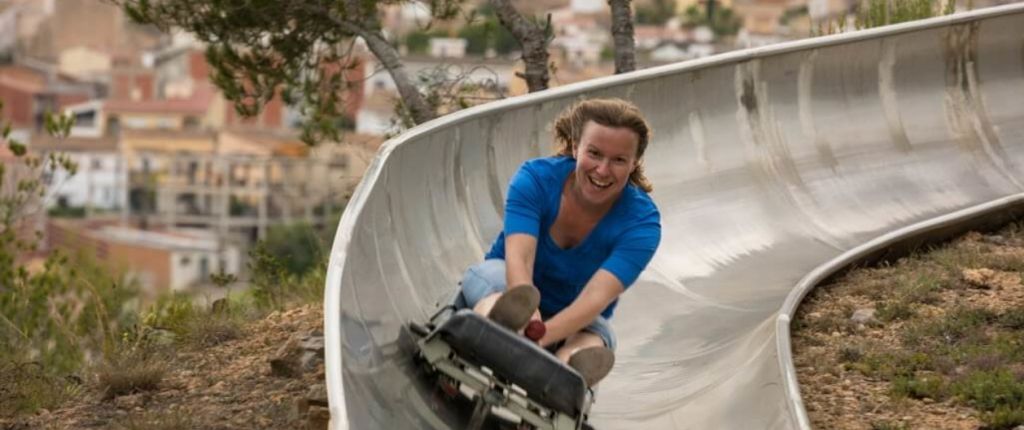 CALAFELL SLIDE
The Calafell slide is a giant summer slide with a length of 700 meters. It is located on Monte Escarnosa, opposite the old town of Calafell, a 25-minute drive from Masia Piu.
Each person controls the speed at which they descend from the slide, enjoying the sensation of gravity when cornering!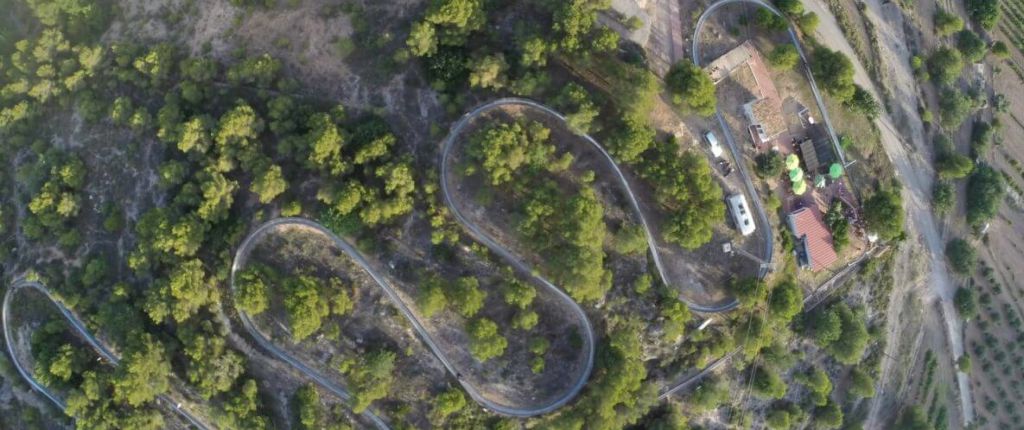 Driving the sled to accelerate and brake is so easy that 8-year-olds can ride on their own. According to their website, children from 3 to 7 years old must be accompanied by an adult. Then fun is guaranteed for the whole family.
Each trip costs € 3, and sometimes there are discounts and offers
The space has a terrace with excellent views and a bar where cold drinks and sandwiches are served. It is the ideal place to spend a good time together with family and friends.
Let the child be reborn in you!
More information: